Watch Live it Up's Donna Drake interview E-Gear Managing Partner, Steve Godmere, on the Changing Landscape of Energy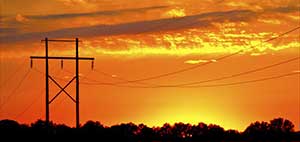 Eguana Reports Sales Traction in Hawaii
Calgary, Alberta – (November 22, 2016) - Eguana Technologies Inc. (TSX VENTURE:EGT)(OTCQB:EGTYF) is pleased to announce growing market traction in Hawaii with partner E-Gear LLC and receipt of $1.8M CDN purchase order to meet increasing demand in early 2017.

"With the restoration of market certainty, we are now seeing the acceleration of energy storage sales and installations," stated Justin Holland, CEO of Eguana Technologies. "It has been a tumultuous year for solar policy in Hawaii however with the addition of energy storage, markets are now moving and we are seeing renewed growth in Hawaii's solar sector through E-Gear's solar plus storage solution."

The industry is relying upon success of the new energy storage driven Customer Self Supply (CSS) program to rebuild the local solar industry. Hawaiian Electric Company has reported a 368% increase in CSS applications since October, the dramatic increase in applications is a big step in rebuilding the local solar sector, which had been reduced by over 40% as a result of previous program changes.


Eguana and E-Gear will continue to work together to ensure product availability to meet growing demands in 2017. "We have maintained a very strong relationship with E-Gear ownership through the utility standstill and it's exciting to see the hard work of both teams get rewarded with early market leadership" Holland added.

"Being in Hawaii from the beginning of the distributed generation boom, gives us the ability to understand what is needed for a complete and viable solution," said Steve Godmere, co-founder of E-Gear. "Eguana Technologies' high-efficiency power control and conversion system and LG Chem's proven long-life advanced lithium-ion batteries complete the system."

E-Gear / Eguana / LG Chem is the first advanced energy storage system approved in all 3 Hawaii solar tariffs allowing sales opportunities in both the new and retrofit markets.

"With every system being installed we are inching Hawaii closer and closer to its 100% renewable energy goal. We are effectively creating Hawaii's largest distributed virtual power plant." said Chris DeBone, co-founder of E-Gear.
More Rooftop Solar Coming for Molokai
By Catherine Cluett Pactol, Kaunakakai, HI – (September 22, 2016) - Molokai is at the forefront of the country's renewable energy future, and residents got a chance to talk story with their utility company, Maui Electric, ask questions and share what's important to them last week.

With more than 100 Molokai customers waiting to install rooftop solar, photovoltaic (PV) challenges took a front seat at the discussion. Those residents had filed applications under the Net Energy Metering (NEM) program — which pays customers the retail electric rate for excess energy generated from their panels — before the program was discontinued to new applicants last October.

The solution is available today through certified E-Gear dealers in Hawaii in a range of sizes to support different charging requirements, and adds to the range of applications supported by Eguana's previously launched AC Battery product. Should regulations change to allow the new PV array to be grid connected in the future, the system is fully capable of grid connected operation for grid services applications.

Jamie Cook, Maui Electric's director of renewable energy projects, said 107 applicants are currently waiting in the queue to be approved — the same number that were waiting in March of this year. That number had nearly doubled from the pile-up of 65 applications in March 2015. The holdup is because Molokai's already high volume of solar energy is causing instability in the island's small electric grid. But the end is in sight for those awaiting connection, promised Cook, calling Molokai "a success story" for integrating PV.

"We intend to honor all the NEM applications in that queue — and we will be able to interconnect a few of those customers soon," he said, adding that even though the NEM program is closed to new applications, those 107 customers would still receive NEM program benefits. "We can't give an exact time frame but it's our intent to focus on efforts that would allow all those applications to move forward within a year."

This past spring, Maui Electric announced a pilot program partnership with E-Gear Technology, a company that will provide equipment to allow rooftop PV systems to be monitored and controlled by the utility. Cook described it as "a really high-tech solution to integrate more renewable energy." He said the pilot is moving forward and will allow 10 customers currently waiting for NEM approval to move forward with their installations. He said the program is only being offered for the Kaunakakai area and those waiting in the NEM application queue will be selected in the order that their applications were received. Maui Electric will be reaching out to the 10 selected applicants in about a month, he said.

A new type of rooftop solar system called self-supply is also opening up to customers as another option. Cook explained it is a non-export model — meaning excess energy generated from a resident's PV panels would not feed back into the grid — but rather could be stored for future home use in a battery storage system. Cook said to date, the company has only received one application for this program on Molokai.
Sharon Suzuki, Maui Electric president, said the goal of Wednesday's meeting with Molokai residents was not to provide them with the company's plan for the future, but rather hear what the community wants. She said Maui Electric is hopeful that Molokai will be able to reach 100 percent renewable energy ahead of the state's 2045 goal.

Some questioned what happened to a long-awaited battery in partnership with University of Hawaii's Hawaii Natural Energy Institute (HNEI). The goal of the huge 2 megawatt battery to provide backup and stabilization for Molokai's electric grid while providing an opportunity for HNEI to test its usage. Mathew McNeff, manager of Maui Electric's Power Supply Department, said the battery has arrived on Molokai and after a few years of manufacturer delays and repairing damage caused en route, it is now installed near the Pala`au power plant but is awaiting its control system, or its "brains."

McNeff informed residents that Maui Electric is also moving forward with efforts to clean up the old Molokai Electric sites in Kaunakakai. Oil and other contamination are still present in the area and McNeff said they are working with the Department of Health and Environmental Protection Agency to restore the site to its former condition. A sampling plan will be implemented to determine the extent of the contamination, and additional public meetings will be held on Molokai in the next two months for public comment, said McNeff.

Residents expressed relief when Suzuki confirmed that LNG, or Liquid Natural Gas, is no longer being considered for use on Molokai. She said it was discussed because of lower fuel costs but the Molokai power plant would have required costly modifications to accommodate its use.

When Maui Electric staff said a special working group has been developed just to address Molokai's electric challenges, residents said they wanted to be part of it. While no community members are currently part of the group, Maui Electric's Mahina Martin said the company's intent is to develop ways in which residents can add input.

For those wondering what had become of a large-scale solar project proposed for Molokai, Suzuki said Maui Electric has a nondisclosure agreement with the company but confirmed they are in negotiations. Previously known as Ikehu Molokai and now called Molokai Island Energy, the project is being proposed by Half Moon Ventures and Princeton Energy, and despite a lack of recent updates, is still under consideration.

Some residents wondered why Maui Electric has not provided the island with a charging station for electric vehicles, and staff said the company is open to it but wanted to first gauge the community's interest. With the proposed NextEra merger now off the table, Suzuki said Maui Electric's parent company, Hawaiian Electric Industries, has the financial strength to invest in new technologies and resources, even without NextEra.
E-Gear and Eguana Launch Solar+Storage Home EV Charging Solution
Honolulu, HI and Calgary, Alberta – (June 15, 2016) - Eguana Technologies Inc. announced today that its customer E-Gear LLC has sold the first units of an innovative new Solar+Storage Home Electric Vehicle charging product for existing Net Metering customers in Hawaii. Using Eguana's patented AC Battery and a dedicated PV array, the Electric Vehicle charging solution stores solar power in the batteries during the day to be used to charge the EV at night. An automatic transfer option allows EV charging to be completed using grid power on cloudy days.

"You would expect that with growing EV adoption on Hawaii, we would see larger grid connected solar systems being installed to cover the increased electrical consumption related to home charging," said Steve Godmere, Managing Partner at E-Gear LLC. "But the reality is that many EV owners were also early PV customers and the changes in the net metering program last year make expanding an existing PV system unattractive, so we came up with a solar charging solution that avoids adding generation capacity to the customer grid connection."

The solution is available today through certified E-Gear dealers in Hawaii in a range of sizes to support different charging requirements, and adds to the range of applications supported by Eguana's previously launched AC Battery product. Should regulations change to allow the new PV array to be grid connected in the future, the system is fully capable of grid connected operation for grid services applications.

"E-Gear's range of products really demonstrate the flexibility of our AC Battery to be easily adapted to new market requirements without requiring a completely new product design, and this most recent addition to the lineup is drawing a lot of attention in a leading EV adoption market" said Brent Harris, Chief Technology officer at Eguana. "It also demonstrates fulfillment of the energy storage promise to change the way we think about and use energy."
About E-Gear, LLC:
E-Gear, LLC is a renewable energy innovation company offering proprietary patented and patent pending edge-of-grid energy management and storage solutions. These systems provide intelligent real-time adaptive control, flexibility, visibility, predictability and support to energy generating customers, renewable energy solution providers, energy service companies (ESCO's) and Utilities.

About The AC Battery:
The Eguana AC Battery™ is a certified, grid ready power control solution pre-integrated with industry leading Li-Ion batteries. Our solution can be seamlessly integrated with a local energy management system or a distributed fleet control network using open communication protocols to provide a fully functional energy storage installation. The AC Battery provides maximum flexibility for system aggregators which want to deploy it as a standalone product, as part of new solar storage installations, or as a retrofit to solar PV installations already in place.

About Eguana Technologies Inc.:
Eguana Technologies Inc. (TSX VENTURE:EGT)(EGTYF) designs and manufactures high performance power controls for residential and commercial energy storage systems. Eguana has more than 15 years' experience delivering grid edge power electronics for fuel cell, photovoltaic and battery applications and delivers proven, durable, high quality solutions from its high capacity manufacturing facilities in Europe and North America.

With thousands of its proprietary energy storage inverters deployed in the European and North American markets, Eguana is the leading supplier of power controls for solar self-consumption, grid services and demand charge applications at the grid edge.
Molokai Pilot Project may open Island Grids to more Rooftop Solar
Honolulu, HI – (March 4, 2016) - In partnership with E-Gear LLC, the Hawaiian Electric Companies will launch a pilot program designed to allow more customers to interconnect rooftop photovoltaic (PV) systems on Molokai. The level of PV systems already installed or approved for installation on the island's small electric grid is among the highest in the islands. As a result, new PV applications on Moloka'i have experienced delays as solutions are sought to address reliability and safety issues raised in technical reviews.

E-Gear will install their specialized Energy Management Control (EMC) and storage technology, which will be paid for by the utility, which will enable 10 PV systems waiting to be installed to move forward. This equipment can be monitored and controlled by utility system operators, potentially improving the interaction of rooftop PV systems with the grid and reducing the chance these systems will undermine reliable service and power quality for all Molokai customers. The Hawaiian Electric Companies will evaluate the performance of these systems and determine whether similar systems can be used to integrate more solar power in areas with high concentrations of rooftop PV systems.
E-Gear is currently evaluating their EMC-equipped PV systems -- designed to minimize the grid impact of rooftop PV systems on a small, highly saturated grid like Molokai's -- in partnership with the Electric Power Research Institute (EPRI).

"We're very proud to be a Hawaii company developing hi-tech solutions right here in Hawaii," said E-Gear co-founder and managing partner, Chris DeBone. "Our advanced edge-of-grid solutions have been developed and tested over the past two years to bridge a gap between Hawaii's 100 percent renewables goal and a grid designed in a pre-PV era."

"Working with our partners in the PV industry, we can address these technical challenges and offer our customers more options," said Jim Alberts, Hawaiian Electric senior vice president of customer service. "This pilot project on Molokai is an example of the kinds of innovative solutions that can benefit all islands and help us reach our renewable energy goals."
Media Contacts
E-Gear™ Eguana to Begin Early Shipments to Hawaii
Calgary, AB – (October 5, 2015) - Eguana Technologies Inc. (TSX-V: EGT) a leading supplier of power control and conversion solutions announced today that it has received an initial purchase order from Hawaii based E-Gear LLC. The Parties had previously announced a multi-year contract in December 2014 to supply Eguana's power control systems for E-Gear's Battery Energy Storage System (BESS), which is bundled with E-Gear's advanced Energy Management Controller (EMC) for a turn-key edge of grid energy management and grid services solution. E-Gear launched the integrated advanced technologies earlier this month at Solar Power International in Anaheim, the largest solar power show in North America, and received tremendous interest from solar installers, distributed energy resource (DER) aggregators, and utilities. "Specifically designed to provide edge-of-grid visibility and support to Utilities dealing with high penetrations of rooftop solar PV, our technology delivers significant value to every stakeholder in the energy generation and distribution chain" said Steve Godmere, Co-Founder and managing partner of E-Gear, LLC.
"Fleets of residential storage are the best way to address the issues of high penetration PV, and Eguana's power controls provided the most flexible and efficient platform for residential energy storage on the market." "Utilities are rapidly moving away from simple electrical generation and distribution models to more intelligent and dynamic energy management systems," said Brent Harris, CTO of Eguana Technologies. "E-Gear's EMC Energy Management Controller has been developed through consultation and demonstration with utilities to provide a full suite of advanced tools to aggregate, dispatch and monitor fleets of storage systems and we are proud that our power electronics are a critical component in E- Gear's "BESS" offering."
▸ Download the Original Press Release.
E-Gear™ Excites Attendees at Solar Power International
With an array of revolutionary edge-of-grid energy management and storage solutions, E-Gear™, LLC attracted an audience of very enthusiastic energy professionals at the Solar Power International trade show in Anaheim, California.
"PLEASE keep us up to date on your battery system ... Your product stood above the rest at the conference, and we are very excited to realize it to market. Thank you again, and it was a pleasure meeting you."
— Sam A Mason, Sunrise Solar Solutions, New York
Pacific Business News: Hawaii Solar Energy Exec Launches New Company Aimed at Curing Rooftop Solar Ills
Read the article in Pacific Business News (an American City Business Journals Company).